Union County Fire and Rescue Assoc. was formed to help bring together the fire departments and rescue personel in the county. This association helps organize training for area departments, and helps with political issues local fire and rescue departments face. We are working together to get grants to better serve the community

This is your page and you make this page possible. If you have any training dates or times that you want added to the page please feel free to have them added by sending a E-mail to:
or
This is a list of the officers:
President: Matt Williams
Vice President: Jonathan Hagan
Secretary: Joey Coney
Treasure: David Jewell
I would like to think everyone for there participation in the association and all of your help and support.
I want to let you know that we have update the training calander with all the trainings and meeting times we have but to continue to add these to the calander we need your help and support. To have the training dates and time we have to know about them and if you don't tell us about them then we will not know. I can add them to the calander but I need to have you tell me about them.
To E-mail the dates and times to us send them to:
or
This will get you to the web team for the page.
Again I want to think you for your support and you have made this page possible. Remember this page is for you. We need to know about the training to better help our county to have the training that it needs to better serve and protect the county.
Thank you

We are here to help the community become more safety concious, and aware of fire hazards. We work with a number of other county agencies including Emergency Management, Sheriffs Office, and local Police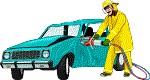 I would like to let everyone know that under the contact us link there is a message board for all to post there thougths and feelings. This does not have to just be on the page if you would like to start a discussion on something that is going on in the county you can do this as well here.
Please feel free to use this link as you see fit. This is there for you to use.